We already know how good it feels being in Nature. Exposure to nature not only makes us feel better emotionally, it contributes to our physical wellbeing, reducing blood pressure, heart rate, muscle tension, and the production of stress hormones. It provides a respite for our overactive minds and brings us more health, joy, calmness, and resilience.

As a wellness practice, Forest Therapy offers a way to bring ourselves to the "now" effortlessly. It activates our inherent ability to perceive and learn from direct experience bypassing the limits of conceptual and analytical thinking.

A Forest Therapy retreat at StoneSong involves guided walks in the woods and sensory enhancing activities designed to help you rediscover that sense of awe and wonder of the beginner's mind, a transformative experience of "we" as "one" with nature.

The experience of awe and wonder, in the words of Granville Angell, is the incipient perception of grace, because the perceiver stands eclipsed in the immensity of the awesome; engulfed, yet somehow sustained in it.

Long before psychology was a recognized discipline, Rene Descartes, in his "Passions of the Soul", placed wonder as the first of all passions, before desire, hate, love, sadness and joy. He saw wonder as primary to other emotions because it is a surprise of the soul that occurs prior to comparison and judgment of the experience.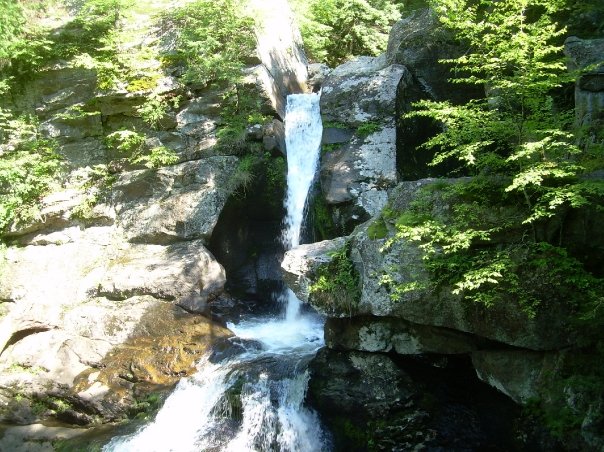 In this process, Nature is the vehicle and the driver, the teacher and the lesson. As you consciously open yourself to deeper levels of wonder and awe, the answers will come through your heart, capturing the meaning embedded in the flow of all living things around you.

The mental stance is of openness, of invitation for the senses and the heart to simply arise. It is the stance of stillness, curiosity, and deep listening. From the serenity of our wildflower meadows to the mature upland and riparian forests, StoneSong provides a unique sanctuary for this journey to a level of knowing that will inspire you and fill you with meaning and joy.

The mountains and waters are calling! Can you hear their song? We count on decades of combined teaching and mentorship experience in nature immersion programs. We offer individuals and groups opportunities to deepen their understanding of trees, forest ecology and land stewardship as gateways to self-actualization. We also foster community engagement and partnerships with other organizations in the Mid-Atlantic region who lead nature-based experiences.

For more information on our scheduled events or to organized your own event, please email us at StoneSongOnline@gmail.com